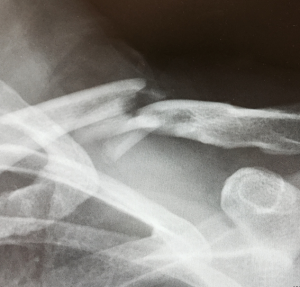 If you were to ask me why I decided to join the Balanced Women's Cycling team it is a pretty straight forward answer. For one, there is the excitement of being on a team. Listening to everyone's stories and all the thrilling moments that go along with racing. How could you not be pumped? The fun memories we could make traveling as a team. I couldn't wait until the season began.
I was looking forward to racing in crits the most..How hard could it be to ride in a "circle" for X amount of time in a pack of riders? You can't get off course, it's fast pace. This is in my wheel house ( or so I think so ). Let's just say it lived up to all my expectations, it was fast paced, you could not get off course BUT I didn't fare as well as I had hoped. I spent everything I had in the first three laps because of all the adrenalin. Then just barely hung on to finish in the bottom. Despite not having the race I wanted, I had to hold my chin up and ride off proud that I finished my first race ever! I saw this experience as an opportunity to evaluate the race and see how I could improve for the future. In one race I was able to learn so much about myself and with persistence, hard dedication and self discipline I knew I would only get better.
Throughout the rest of the season I brought a positive attitude to every race and every training ride and effort as well as. I knew I had to keep working hard and giving it my best which I did with the support of my teammates. I looked at every race and found a positive and negative factor and focused in on those for improvement. As I look back, I think it took me the entire race reason to improve! Every race was a new adventure and a new learning tool. I finished my race season with a bang! Well really a CRASH! I fractured my left clavicle. I was off of my bike for ten weeks, and wasn't sure if i wanted to come back and race. This was my first broken bone ever! I was scared to crash again. I had some nerve pain in my arm and neck ( all from a fractured clavicle). I just wanted to ride for FUN/SOCIAL. Then I realized that all the hard work I had put in to gain confidence as a new racer, and all the dedication I put in place to grow and learn about myself I now needed to focus on healing. So with persistence and hard work I will continue to get back into race form. After all, "Success is not the key to happiness.
Happiness is the key to success. If you love what you are doing, you will be successful."-Albert Schweitzer.